"One of four technologies
innovating mental health"
The CES Stimulator® helps the majority of patients rapidly overcome depression, anxiety and insomnia in the privacy of their own home. If left untreated, these conditions often negatively impact immune system health, making treatment a critical consideration today.
The device is indicated to treat depression, anxiety and insomnia and works by stimulating serotonin production, improve brain wave production and the brain's default mode network while lowering cortisol (the stress hormone). Used at home for 20 minutes per day, it reduces or eliminates symptoms for the majority of patients within the first week of use.
Starting a 7-Day Trial
When you purchase a devise through this website, it is shipped directly to your home. You may return the device for a 100% refund within 30 days of receipt, free of charge (a return shipping label is included). 
Are you suffering the following ?
* Difficulty to fall asleep 
* Sleep lightly (caused by nightmare) 
* Energy can't be recovery after sleep 
* Easily awakened, be sensitive to voice or light 
* Insomnia caused by body disease 
* Caused by mental or emotional disease 
* Caused by alcohol, irritant or other things 
* Depression, anxiety, fatigue, absent-minded 
CES Cranial Electrotherapy Stimulation helps you out of these sufferings.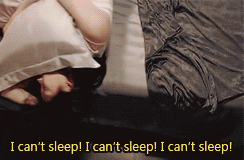 Pulse modulation frequency:                0Hz~15Hz
Pulse duration:                                        100ms±10ms
Single pulse width:                                  2ms±0.4ms
Pulse repetition rate:                               250Hz±50Hz
Lithium battery voltage:                          110v~240v
Treatment Time:                                       15mins 30mins 45mins 60mins
Power range:                                             6 levels adjustable
This machine adopts CES therapy (Cranial Electrotherapy Stimulation), use low intensity small electric current to stimulate brain with 
frequency, improve abnormal brain waves, increase deep sleep time, to achieve the effective treatment result of Insomnia-Sleeplessness and neurasthenia.
Cranial electrotherapy stimulation (CES) is a form of non-invasive brain stimulation that applies a small, pulsed electric current across a 
person's head to treat anxiety, depression, insomnia and chronic pain.
In June 2014, the FDA announced that it "has determined that there is sufficient information to establish special controls, and that these 
special controls, together with general controls, will provide a reasonable assurance of safety and effectiveness for CES devices.
In this 
action, FDA is withdrawing the proposed rule and proposed order to call for PMAs for CES devices.
FDA plans to issue a proposed order in the future for the reclassification of the CES device into class II.
CES is approved by Health Canada for over-the-counter treatment of insomnia and chronic pain.CES is also approved by the European 
Union for over-the-counter treatment of depression, anxiety and insomnia.
3. Drug free
It is portable and very easy to use
Should it only be used before sleeping? How long to use?
It can be use according to self body condition, 1 to 2 times per day, 15 mins per treatment course
Does it have any side effect?
It is green physical therapy device, no side effect, no use-dependent
Are you manufacture and what's the Warranty?
Wuhan Guangdun technology Co.,ltd Is real this machine manufacture and located in Optical valley,
Wuhan,China. OEM, ODM always warmly welcome!