Do you always feel painful after work? Or having a bad posture which causes health problems? This multi-level back supporter can make you feel comfortable and correct your bad postures. Only 5 minutes a day, it can help you stretch your spine and get relaxed by its special design. Improving your blood circulation and metabolism. Perfect for many kinds of peoples. So what are you waiting for? Just take it home and have a healthier life!Magic Back Support Stretcher Spine Posture Corrector Massager Relief Lumbar Pain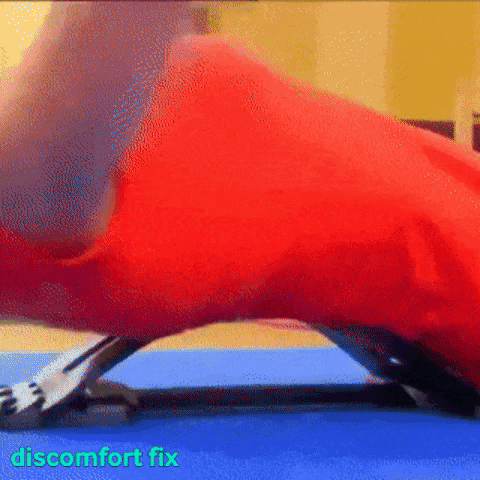 Features:
High-quality material, can bear more than 250 pounds.
Larger size, enough to cover all of the spine, making you stable and comfortable.
20 massage points and 3 adjustable height levels, perfect for many kinds of people.
You can use it on the chair, sofa, bed or car seat, and it is really easy to be installed.
Relieve your back pains and fatigue, improve the soreness and agony on your body.
Correct your bad postures and prevent the deform of the spine.
How to use:
1. Get relaxed and take a breath, bend your knees and put your hands beside your body.
2. Raise your hands and put them to the both sides of your head, try to get your arms relaxed.
3. Completely stretch your arms.

How Does It Work?
When lying down on Back Supporter, gravity allows the front of your body to effortlessly stretch out and upwards, and the surrounding muscles start to relax, gently decompressing the discs in your vertebrae, realigning the spine, relieving tension and pain.

Specifications:
Item Type: Back Supporter
Material: ABS
Size: Approx.37 x 25 x 6cm / 14.6 x 9.8 x 2.4inch
Weight: Approx.619g

Package List:
1 x Multi-level Back Supporter