Shiatsu Neck Shoulder Massager Deep Kneading Tissue Massage Muscles Pain Relief
After a long day's work, it's important to find ways to unwind. Using a neck shoulder massager can help you effectively eliminate muscle tension, making it easier for your body to relax and repair. Not to mention, it feels great as all that stress melts away. 

3D DEEP SHIATSU MASSAGE-8 deep-kneading massage rotating nodes relax tense body muscle pain. 3D rotation kneading massage rollers in U-Shaped Ergonomic design pillow perfect to use on neck, back, shoulder, legs calf foot.
SOOTHING HEAT THERAPY-The The optional heat function adds gentle warmth that soothes aching muscles and simultaneously improves blood circulation.
ARMREST DESIGN Multi-purose handle belt to free hands and Arms, allow adjustment of pillow during massage and adjustment massage pressure as desired through pulling it.
SUITABLE FOR

 

use in Car, Home, Office, AC home adapter and Car adapter included.
EASY TO USE

 

– through pressing the Button on Control Panel. 15 minutes timer setting for safe use.
Skin care material: Premium breathable mesh and PU leather, easy to disperse heat and more comfortable
Buy with Confidence: Overheating protection and auto shut-off function guarantee you a safe massage journey. 
High-impact low-noise motor, ensuring every massage experience is compatible to the enjoyment that you deserve.

Included
1 x Shiatsu neck and shoulder massager
1 x Car adapter
1 x Power adapter
1 x User manual
Tips
1. Please do not use the massager for more than 30 minutes a day.
2. This product is not equipped with a battery. It must be plugged into a power outlet or outlet in your vehicle for use..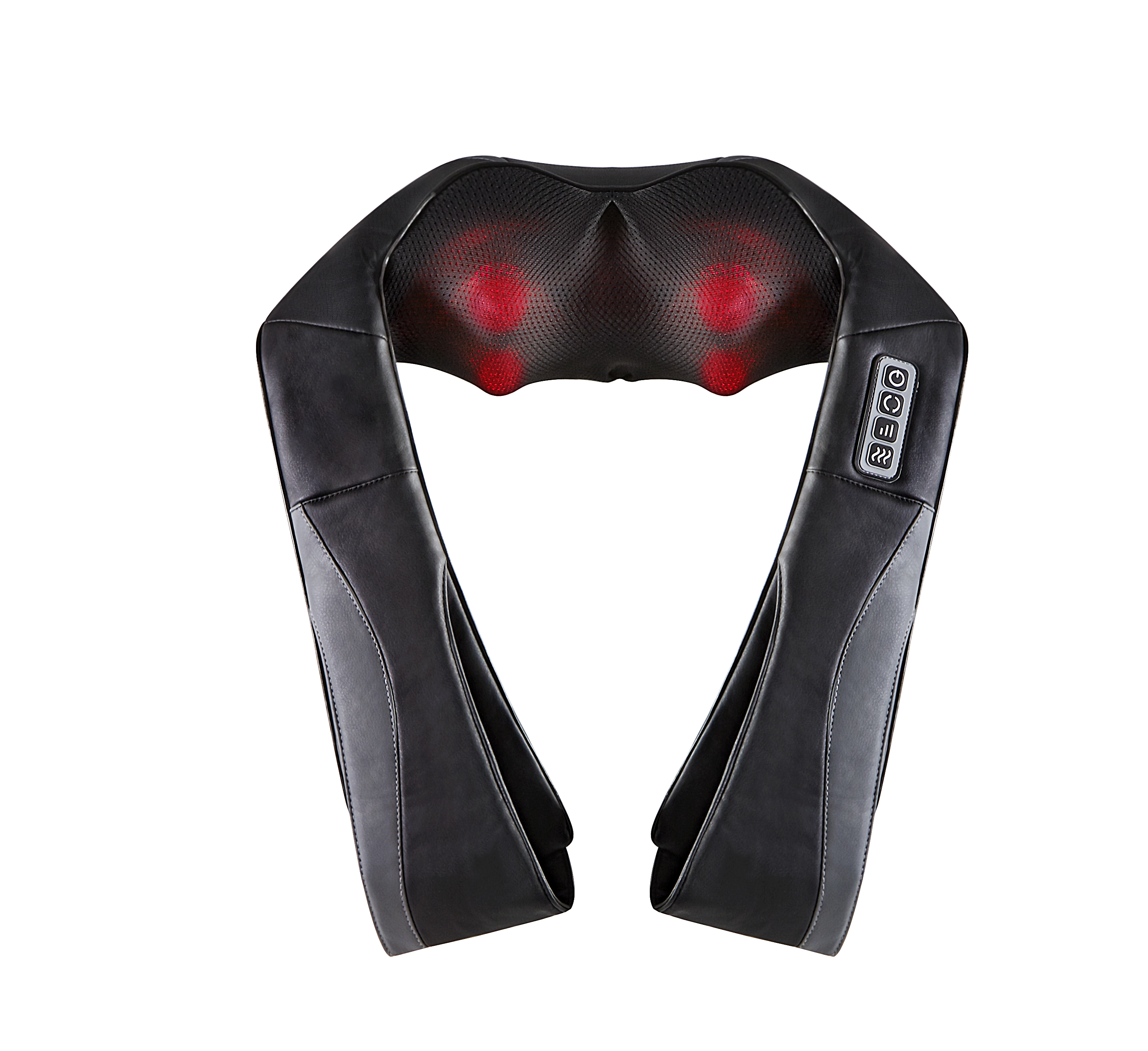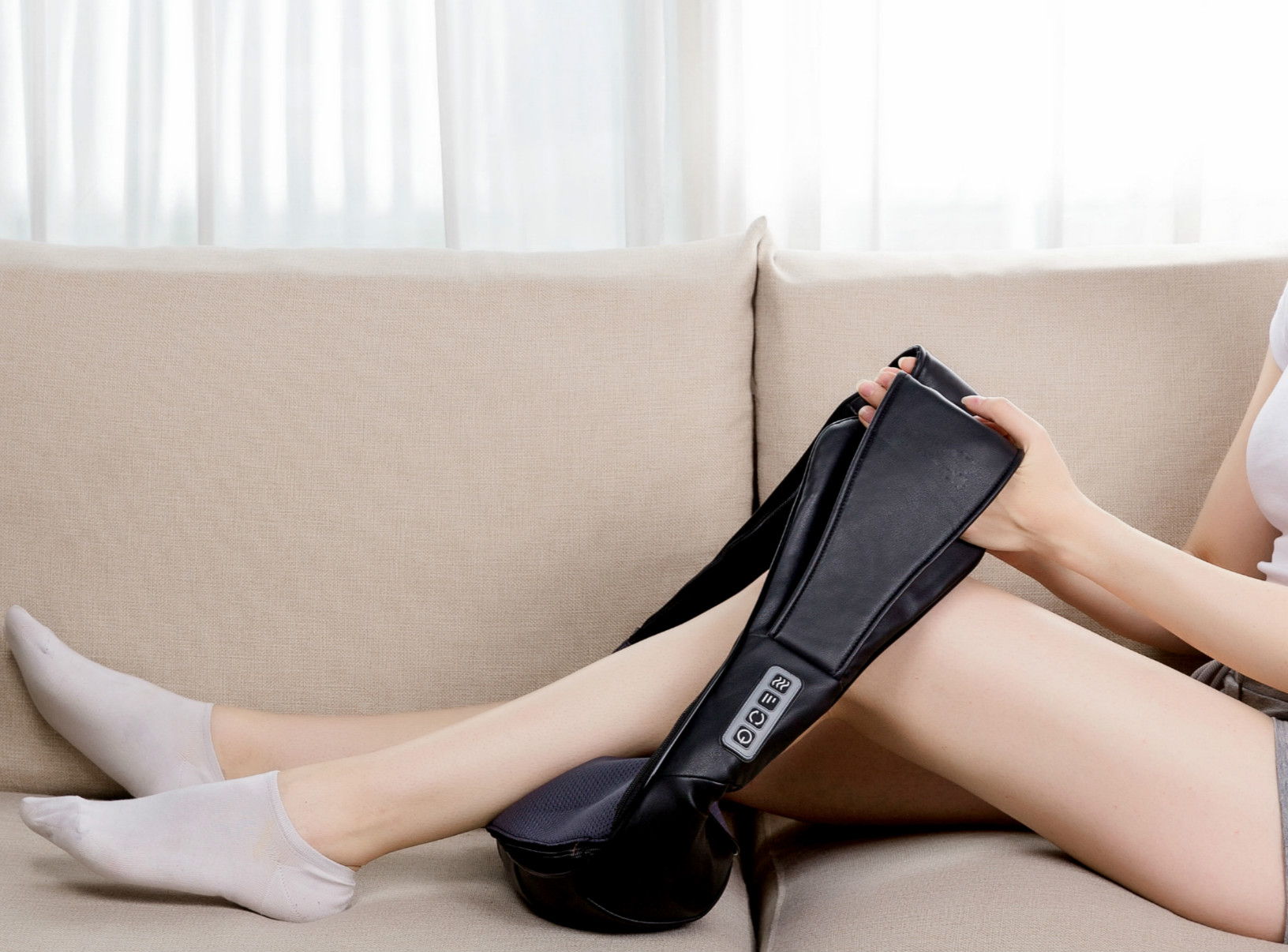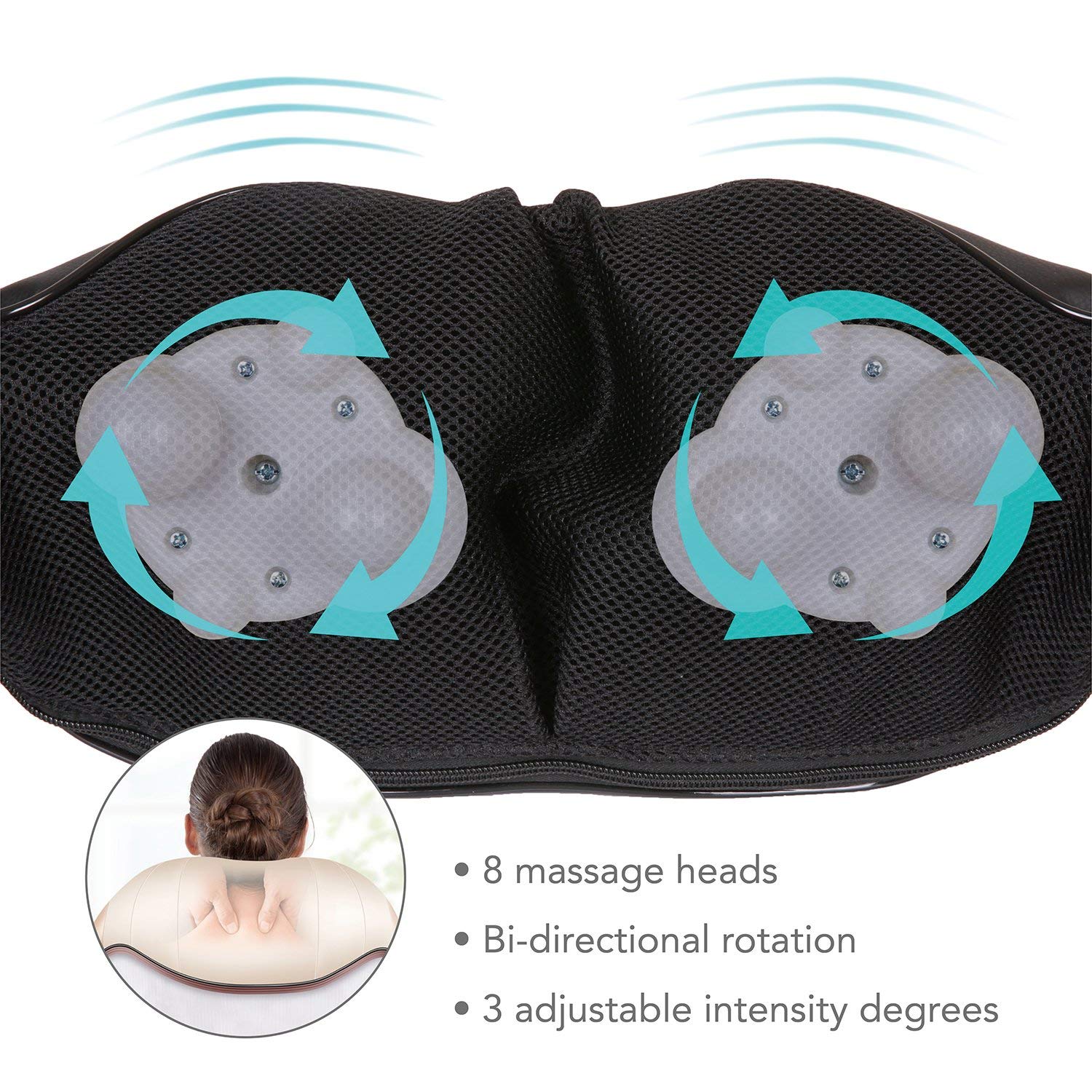 My first thought when I used this was "I want everyone to have this for this difficult days!" It works so well and is so easy to use. Super nice quality materials used, and one of my favorite convenience factors is that it comes with a car adapter! I know people that have problems with back pain while driving, and this is something that would be SO nice to keep in the car for those long road trips! I am so excited about this massager. Awesome value!
I was t too sure that it was going to work well when I bought it but man! It's awesome! It is really like getting a shiatsu massage. You can adjust how much pressure is put on you since your hands are what controls it. I was able to put in on various parts of my back, legs, and neck. It felt great. My daughter is a dancer and she fell in love with it. She used it for a good 30 minutes before even letting me try. I highly recommend this to anyone!
Quite quickly delivery 16 days ( for the period of covid19) The inner packing was raised and opened .. too soft, but outside everything is closed, as if nothing broke .. It's okay. Tried once, everything works, there is rotation in different directions-it goes automatically but also can be manually changed, heating is and speed of rotation. Through the fabric are slightly visible rollers themselves .. Otherwise not bad, of course the hands will not replace, but relief will give. In the course of use I can supplement the thing not bad
order not the first time, now for gifts! Great massager ! In the summer at the cottage you overflow, the back does not bend, immediately under the massager , there is pain, fatigue. I recommend! this website immediately sends, here the delivery is not very hurry-17 days. Another minus all the boxes are wrinkled, it's not very nice to give this.
Took longer to get than I expected, but seller responded quickly, and very professional! Product matches description. Easy to use, I'm very lucky I already had an outlet adapter, otherwise I wouldn't be able to use it right away! Packaged very well, the package took obvious abuse in transit, but packed so well, there was no damage to product! Very happy with purchase!!!